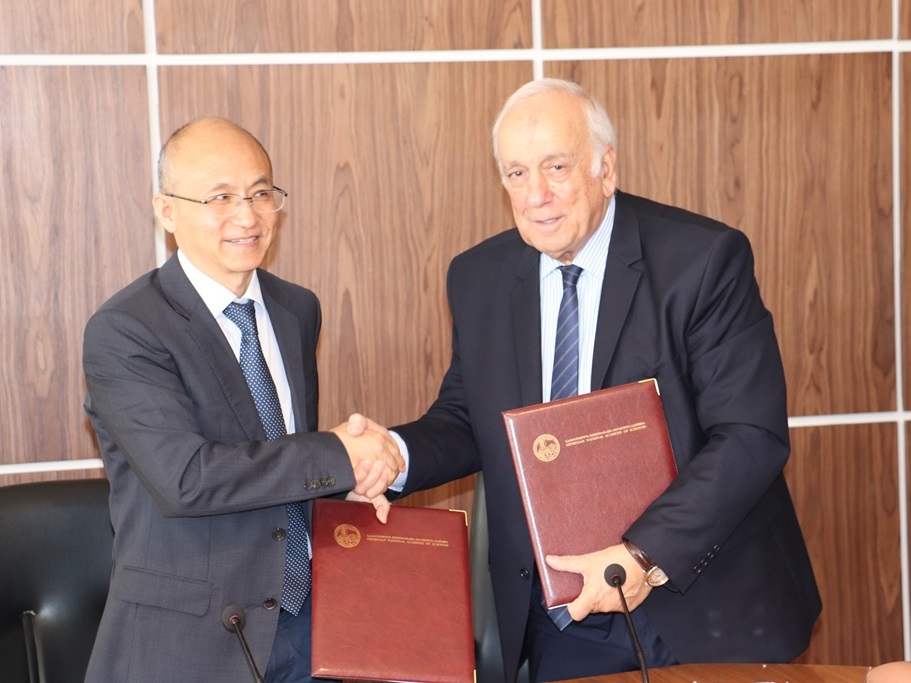 The Signing of the Memorandum of Cooperation with the Chinese Academy of Sciences
On 18 September 2019, Georgian Academy of Sciences was visited by the Chinese delegation consisting of 8 members under the leadership of the vice-president of the Chinese Academy of sciences, Professor Zhang Yaping. The delegation was hosted by the President of the Georgian Academy of Sciences Giorgi Kvesitadze and Academy Members. The Memorandum of bilateral cooperation was signed, the purpose of which is to develop cooperation between both parties.
Collaboration covers all those disciplines that are in the interests of both parties: mathematics, physics, chemistry, biology, medicine, geology, agriculture, economics and engineering, computer science and environmental protection. The Memorandum also envisages the collaboration in joint research projects, exchange of scientists, participation in scientific meetings, arrangement of joint symposia, seminars and workshops. The Memorandum was signed in English, Chinese and Georgian languages by the President, Academician Giorgi Kvesitadze on the Georgian part and Vice President, Professor Zhang Yaping on the Chinese part.