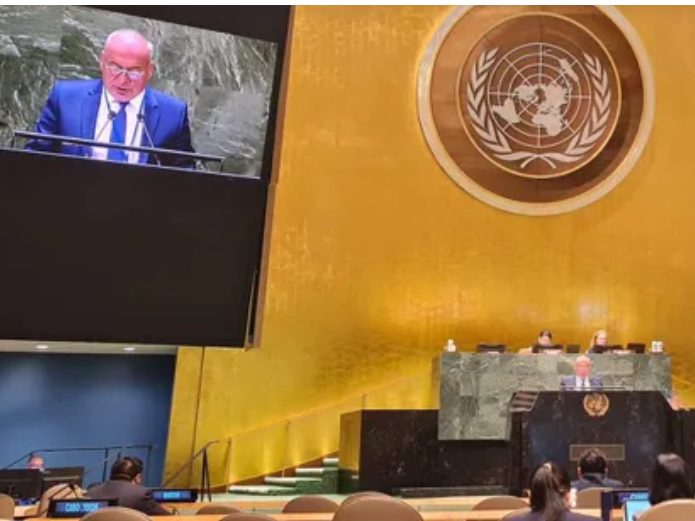 Georgia Joins the "Zero Waste" Initiative
Academician of the National Academy of Sciences of Georgia and Deputy Minister of Environment Protection and Agriculture, Solomon Pavliashvili, supported the "Zero Waste" initiative on behalf of Georgia at a high-level meeting of the UN General Assembly. The meeting was held on the basis of resolution 77/161 of the UN General AssemblyUN in connection with the International Day of "Zero Waste" and was initiated by the Turkish side. The initiative was supported by 105 countries.
"For Georgia, the implementation of the "zero waste" approach is one of the main priorities for the development of the circular economy and is the main focus of the ongoing reform of the waste management sector with the support of the EU to achieve sustainable development goals in the direction of waste prevention. Solomon Pavliashvili noted that by supporting the "zero waste" initiative, Georgia joins the statement of the international community and the call to more actively and jointly fight the triple crisis of the planet – biodiversity loss, climate change and environmental pollution. The zero waste approach creates new opportunities for the business sector to support the implementation of lean and circular production. A proposal was made on the need to implement joint programs and projects to implement the concept of "zero waste" at a working meeting held as part of the event.