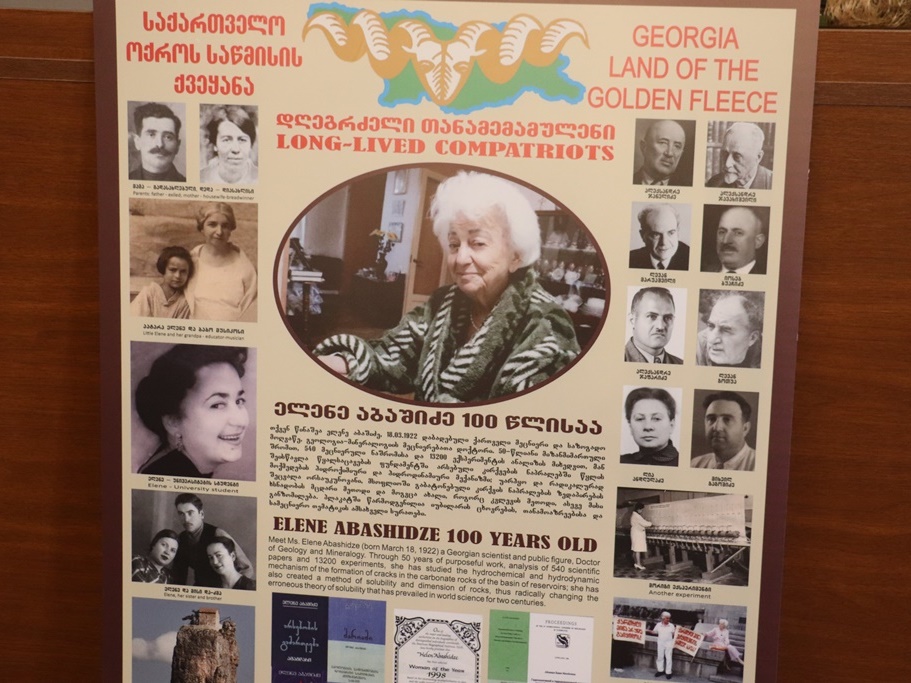 Elene Abashidze – 100
On March 18, 2022, the National Academy of Sciences of Georgia celebrated the 100th anniversary of the birth of Doctor of Mineralogical and Geological Sciences Elene Abashidze. A solemn meeting was opened by Academician-Secretary of the Earth Sciences Department of the Academy Erekle Gamkrelidze. Elene Abashidze is a prominent geographer, karstologist, speleologist, hydrologist, hydrogeologist, author of around 540 scientific papers and 13200 experiments. She has studied the hydrochemical and hydrodynamic mechanism of the formation of cracks in the carbonate rocks of the basin of reservoirs. She has also developed a method of solubility and dimension of rocks, thus radically changing the erroneous theory of solubility prevailing in world science for two centuries.
The American International Institute of Biography awarded Elene Abashidze with the title: "Woman of the Year" in 1998 and 2003. She is included in the list of "500 most influential leaders in the world" and "100 most interesting people in the world."
At the end, the "Alliance of Patriots" David Tarkhan-Mouravi presented Mrs. Elene Abashidze with the medal of Queen Ketevan.