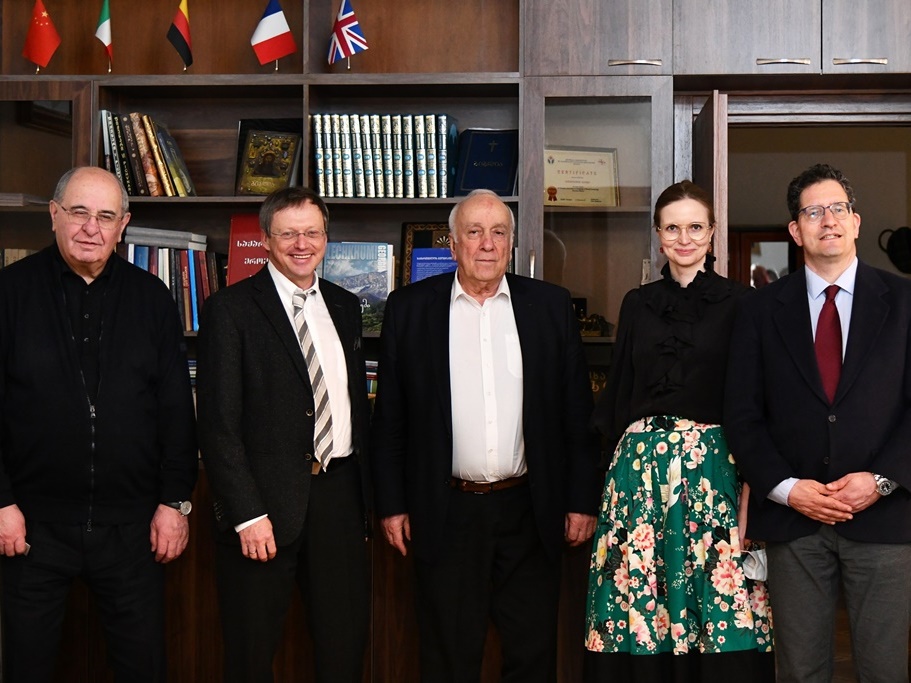 EU Twinning Project Assisting in the Identification of Scientific Priorities
EU Twinning project assisting in the identification of scientific priorities – from thematic priorities to functional priorities
The Twinning project on bridging the gap between science and business in collaboration with Shota Rustaveli National Science Foundation held series of focus group interviews between 23 and 25 March 2022. Possible topics for science and business collaboration important for solving main society challenges were discussed with representatives of various clusters, associations and companies. "These will be very good opportunities to identify the potential for closer interaction between science and business, or even the society at large in Georgia. We are optimistic that despite the barriers which normally exist in science-industry collaborations, we will find promising areas and ways of collaboration and can point to necessary developments in the Georgian Science Policy system to make this happen" noted Wolfgang Polt, Twinning Project Leader from Joanneum Research, Austria.
Jaba Samushia, Director General of Shota Rustaveli National Science Foundation mentioned that identification of scientific priorities is strategically important for the enhancement of grant calls and foundation development, in general.
The meeting at the Georgian National Academy of Sciences was especially important in terms of discussion of science development for several last decades in Georgia and the last activities of academicians in different fields important for science and business collaboration. "This meeting has once more revealed the importance of technological developments carried out in Georgia. Despite some problems, quite innovative technologies are still developed in the country in different scientific directions. These innovative technologies are interesting for practical application and should be a subject for the science-business collaboration" – mentioned Giorgi Kvesitadze, President of the Georgian National Academy of Sciences.
For more information, please contact:
Ms Inese Gavarane, Resident Twinning Advisor, EU Funded Twinning Project "Supporting inter-sectoral  collaboration possibilities between Research and Industry", inese.gavarane@du.lv