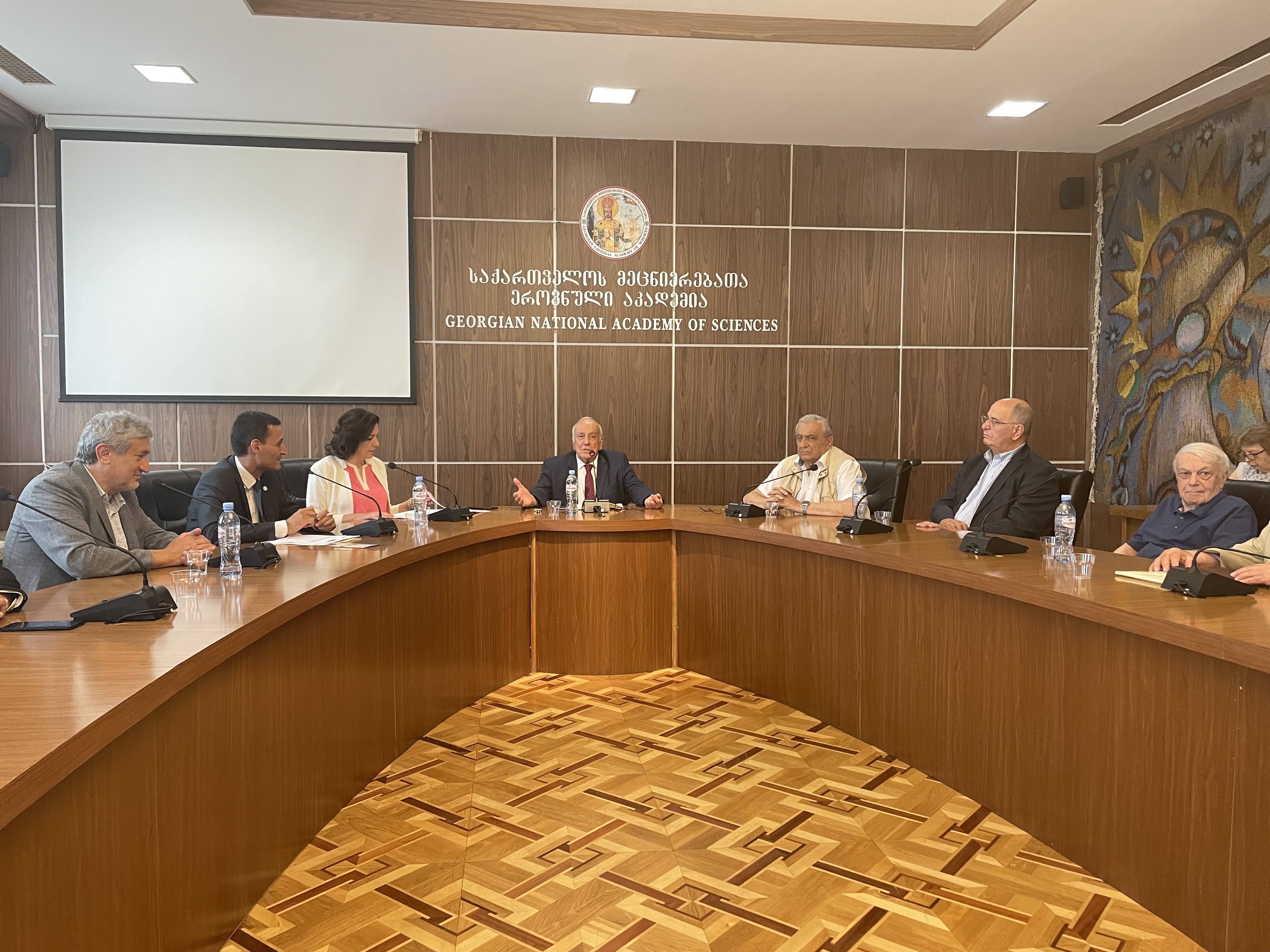 A Visit of Armenian Delegation to the Academy
On August 10, 2022, a delegation of 7 people from Armenia led by the Deputy Minister of Education, Science and Sports, Arthur Martirosyan, visited the Academy. The guests were accompanied by the Deputy Minister of Education and Science of Georgia Nunu Mickiewicz. The meeting was opened by the President of the Academy G. Kvesitadze, who spoke about 20-year intense scientific cooperation between Georgia and Armenia. Mr. A. Martirosyan presented
to Georgian researchers his vision in terms of even greater popularization of science. The members of the organizing group of the "STARMUS" International Scientific Festival headed by the astrophysicist, co-founder of the "STARMUS" Festival Garik Israelyan, presented to Georgian colleagues the international "STARMUS VI" festival, connecting science and culture, in order to ensure active participation of neighboring Georgia in this unprecedented festival aimed at popularizing science. The vision of the "STARMUS" festival is to create new frames and opportunities for the younger generation, inspire them with the desire to acquire new skills, increase the level of dissemination of knowledge and learning, providing access to everyone. The organization of the festival will also create new opportunities for cooperation in the field of art and science.
As Ms. N. Mickiewicz stated 2 million Euros have been invested in European programs and urged Georgian scholars to participate in them.