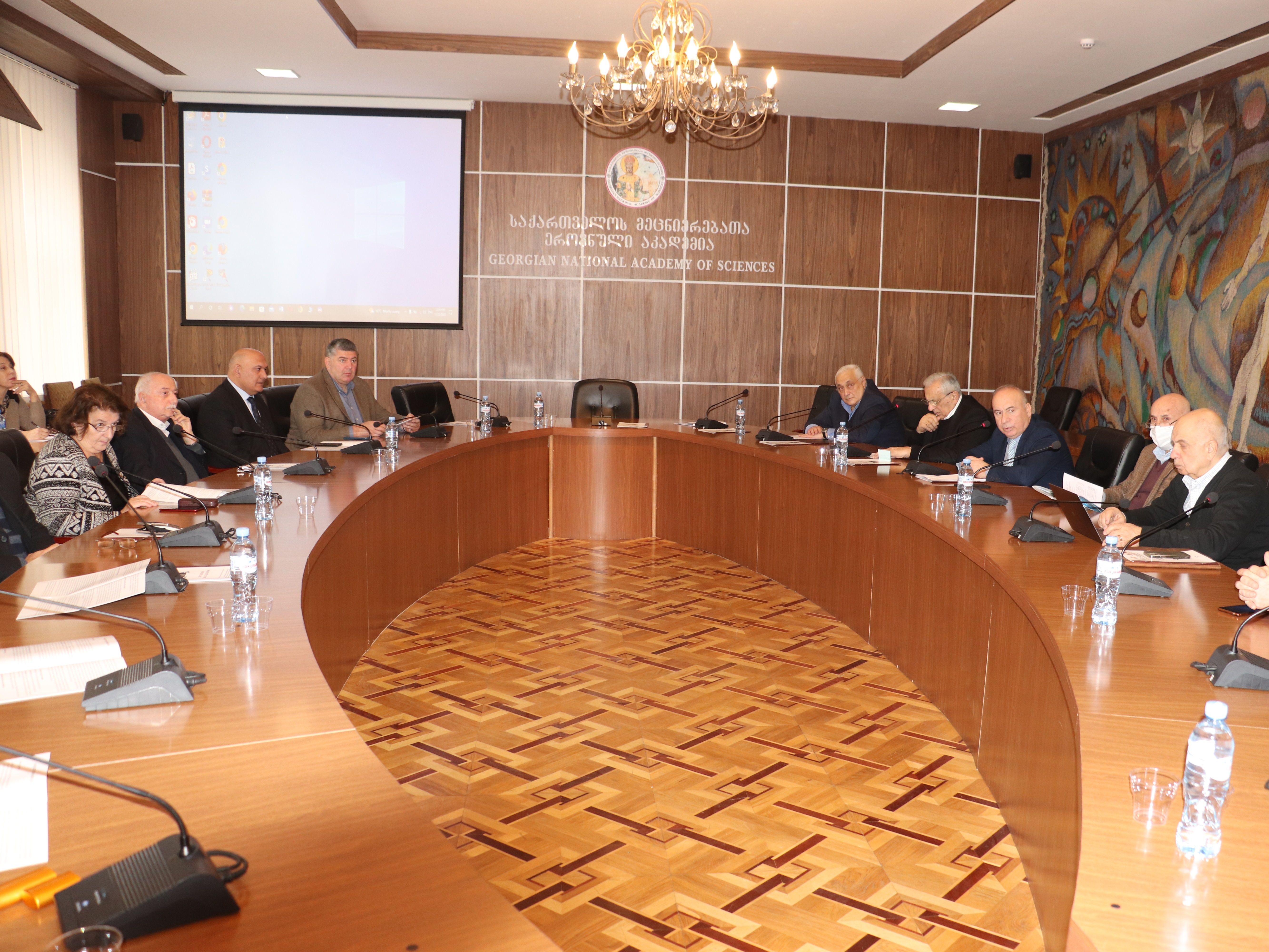 Meeting on the inclusion of the ancient traditional way of brewing beer in the mountains of Georgia in the UNESCO cultural heritage list
On November 22 this year, a meeting of the council was held. The Coordinating Council was established under the auspices of the National Academy of Sciences of Georgia and included representatives of the National Agency for the Protection of Cultural Heritage of Georgia, the Ministry of Environmental Protection and Agriculture of Georgia, the administration of South Ossetia and representatives of other state organizations. The council has studied the history of brewing culture in the Pshav-Khevsureti, Tusheti and Tskhinvali regions and prepared a special "act of consecration" of traditional mountain beer, which is aimed to promote the development of the traditional culture of beer production, the production and sale of a competitive drink, and the protection of the consumer market from falsified and low-quality products. The meeting was a continuation of the fruitful work of the council, although some details have yet to be clarified.
The speakers at the session were Vice-President of the Academy, Chairman of the Coordinating Council Roin Metreveli, Academicians Solomon Pavliashvili, Avtandil Korakhashvili, Avtandil Arabuli, Head of the Department of Food and Rural Development of the Ministry of Environment and Agriculture of Georgia Tengiz Kalandadze, Rector of the Technical University of Georgia David Gurgenidze, Head of Administration of South Ossetia Tamaz Bestaev, President of the Academy of Agricultural Sciences of Georgia Guram Aleksidze, Chief Consultant of the Register of Scientific Experts on Intangible Heritage Maka Taktakishvili, Director of the Agricultural Research Center Levan Ujmajuridze and Director of the Institute of Art and History of the National Museum of Georgia Eldar Nadiradze.
Academician Roin Metreveli summed up the results of the meeting, outlined plans for the future and prospects.