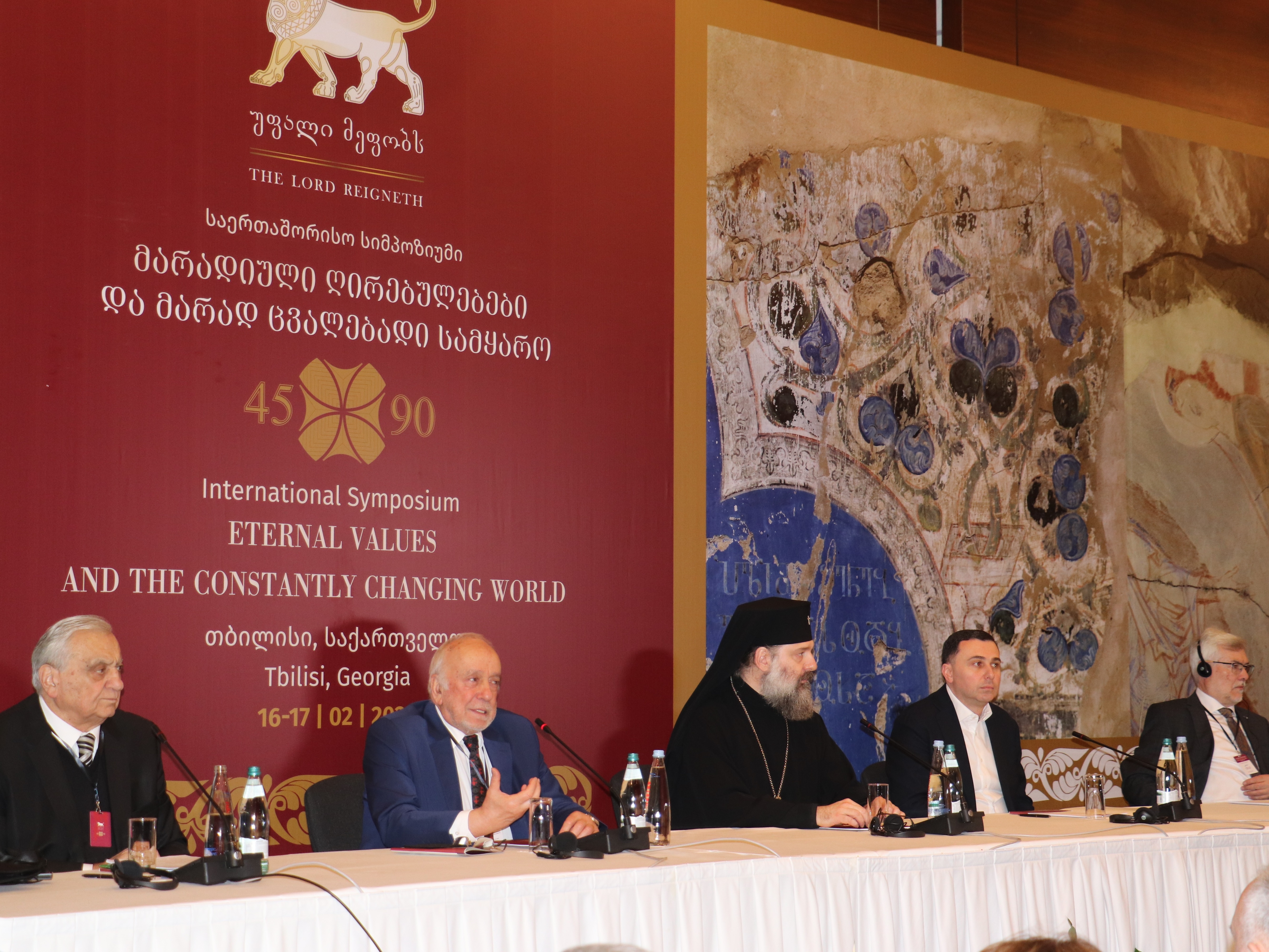 International Symposium – "Eternal Values and the Constantly Changing World"
On February 16 and 17, 2023, the International Symposium – "Eternal Values and the Ever-Changing World" was held at the premises of Radisson Iveria Hotel. The symposium was organized by the Georgian National Academy of Sciences, History, Ethnology, Research and Propaganda Scientific Center and International Center for Christian Studies at the Orthodox Church of Georgia. The event was dedicated to the 45th anniversary of the enthronement and 90th anniversary of the birth of His Holiness and Beatitude, Catholicos-Patriarch of All Georgia, the Archbishop of Mtskheta-Tbilisi, Metropolitan of Bichvinta and Tskhum-Abkhazia Ilia II.
President of the Academy, academician Giorgi Kvesitadze, opened the symposium with an introductory speech and welcomed the guests of honor. Reverend Shio, Tenens of Patriarchal Throne, Metropolitan of Senaki and Chkhorotsku, read out to the audience the appeal of Patriarch Ilia II. Vice-president of the Academy, Academician Roin Metrevel delivered an extensive report on the life and work of the Patriarch himself.
The purpose of this symposium was to find ways of bringing the opposing positions closer in the fields of education, culture and law for further fruitful cooperation.