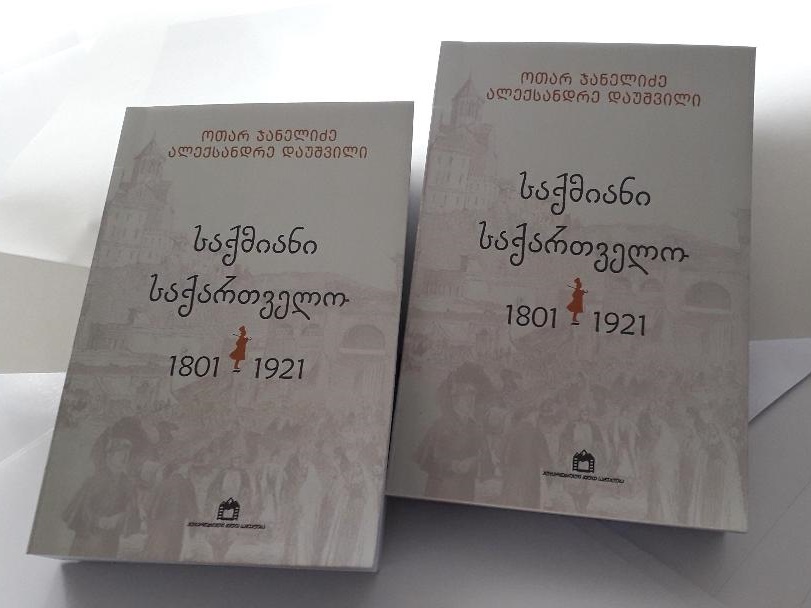 Presentation of the book "The Birth of Business Georgia (1801-1921)"
On March 14, 2023, the presentation of the book "Business Georgia (1801-1921)" by historians Otar Janelidze and Aleksandre Daushvili was held at the National Academy of Sciences of Georgia. The event was organized by the Commission of History, Archeology and Ethnology. The editor of the book is Doctor of Social Sciences, Professor Paata Natsvlishvili. This work shows the complex and contradictory path of the emergence of capitalism in Georgia. Capitalism is presented in the book with its positive and negative characteristics and multifacetedness.
The book also investigates the population of Georgia, demographic problems, ethnic and class composition. Based on the study of the available archival material, it was concluded that the beginning of the emergence of capitalism in Georgia can only be considered the period after 1861, when certain conditions were created for the formation of the bourgeoisie and the proletariat as classes in Georgia. However, they were not completely perfect, because there was still a class of feudal lords, temporary duties of the peasantry, etc.