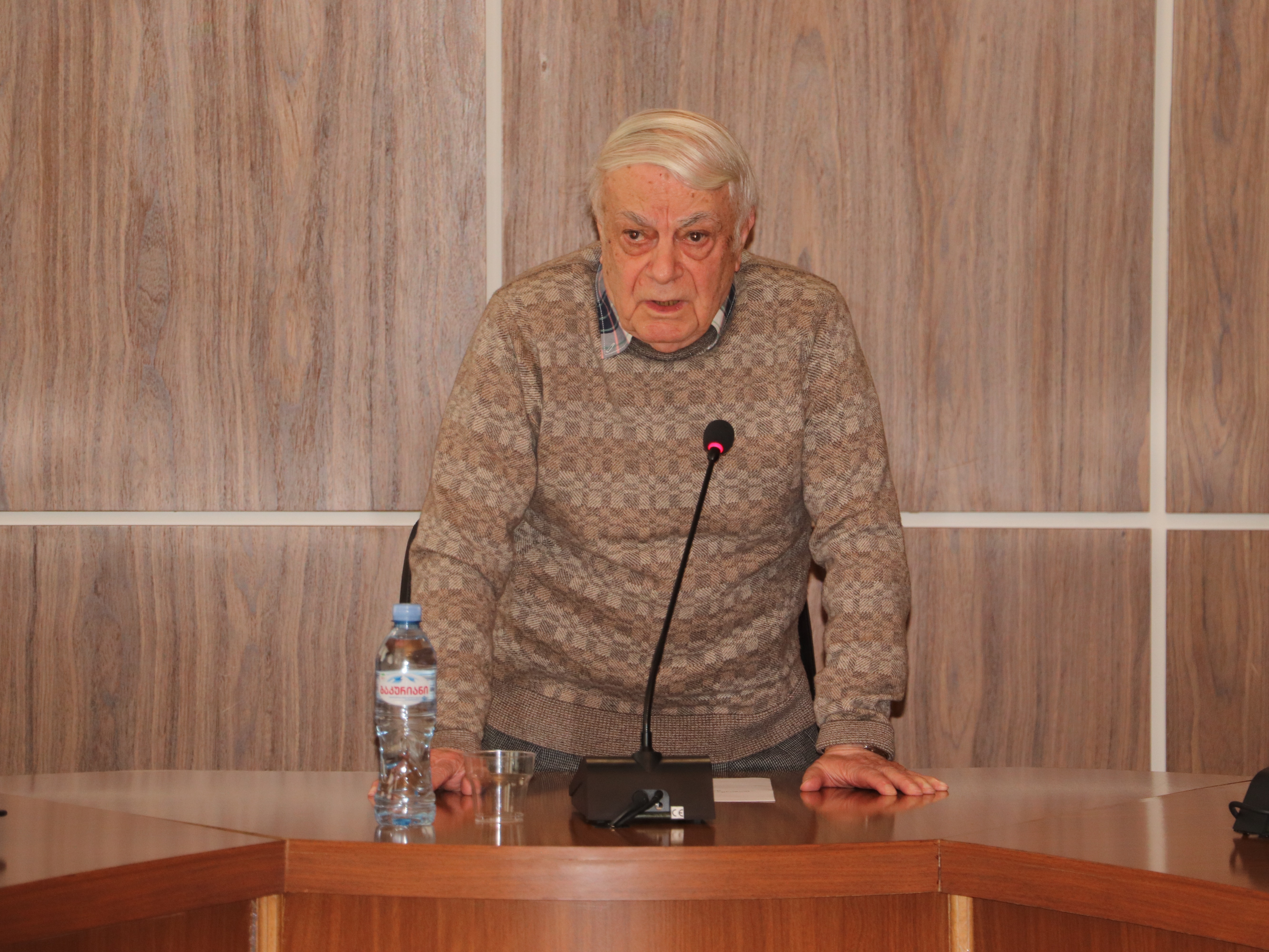 Humanity Faces a Dilemma
On March 31, 2023, a conference dedicated to the birthday of Zviad Gamsakhurdia, the first legitimate president of the Republic of Georgia, was held at the Georgian National Academy of Sciences. The writer Jemal Davlianidze, a veteran of the national movement, a friend and comrade of Zviad Gamsakhurdia, delivered a report on Gamsakhurdia's significant contribution to Georgia's history and the Georgian national movement. The conference discussed the pressing issues facing Georgia today as they were during Zviad Gamsakhurdia`s presidency. Zviad Gamsakhurdia foresaw the dilemma that national countries around the world are presently facing as early as 32 years ago. Gamsakhurdia maintained the idea that it is the national self-consciousness that makes a person a true person. Religion and the
nationality are the main features differentiating spiritual beings from each other. This is the beginning of a person's degradation, denationalization, denial of ancestors and the past, complete disconnection from the national roots. A man preserves his human essence only in the depths of his national culture.
As J. Davlianidze emphasized for the period of euro-americam policy, Z. Gamsakhurdia appeared to be a politician "going against the tide". At the conference, it was said about the still unconfirmed facts regarding the tragic death of the president and it was noted the role of the President of independent Georgia. Gamsakhurdia is the greatest in that very reality in which, independent Georgia is presented in
the world in terms of the recognition and importance of its political status.