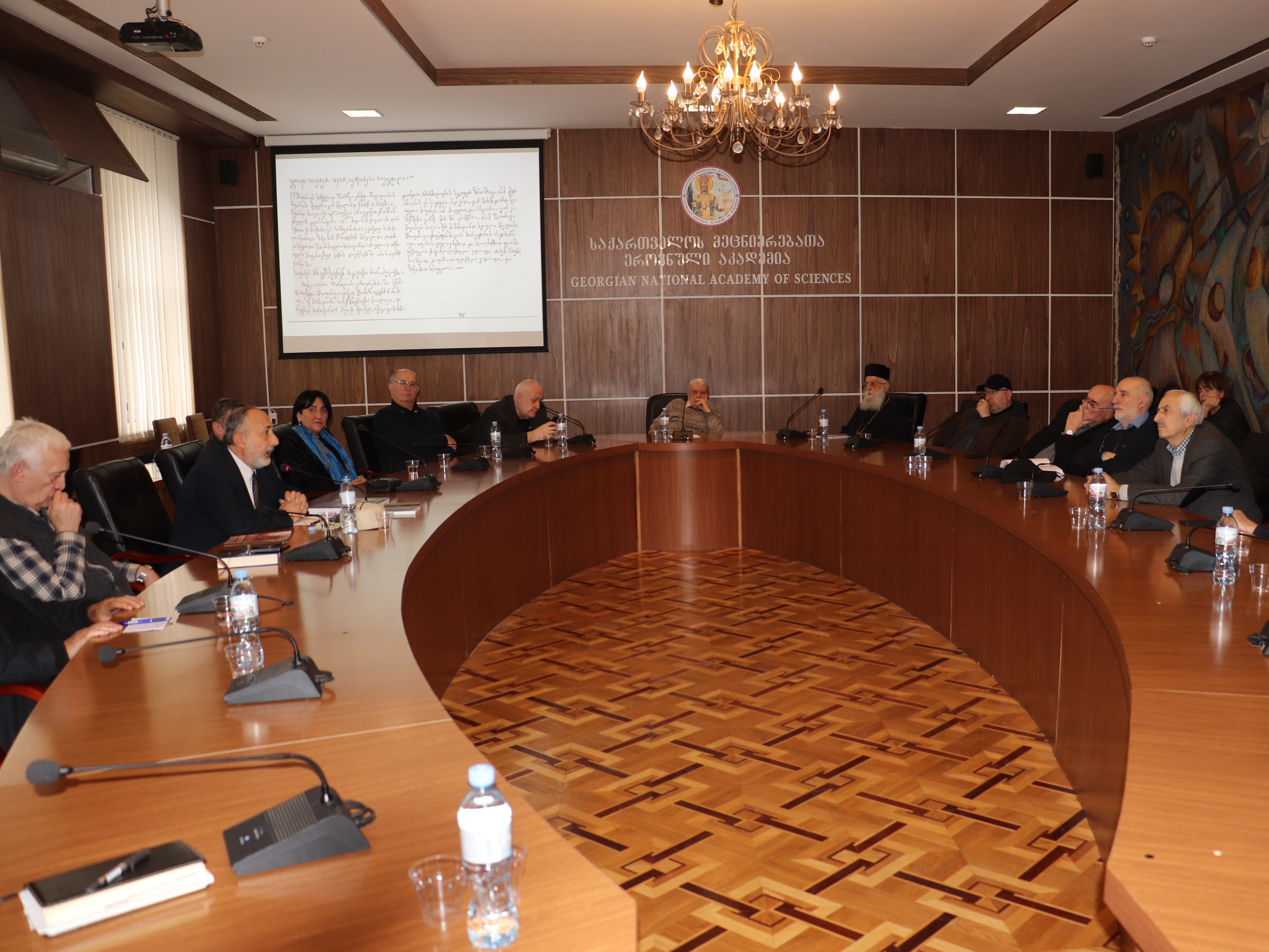 The Meeting of the Commission for Studying National Issues
A regular meeting of the Commission for the study of national issues was held at the National Academy of Sciences of Georgia, at which the poet, doctor of theology, professor Vazha Otarashvili delivered a report entitled "The Phenomenon of Giorgi Saakadze". Academician Elizbar Javelidze opened the meeting with an introductory speech. Vazha Otarashvili spoke in detail about the unique European source Pietro Della Valleas well as other European archives containing information about Giorgi Saakadze called "the Great Mouravi". The speaker analyzed the great significance of the battle in Martkopi for the Georgian people and the assessment of this uprising by foreign historians. The report emphasized Giorgi Saakadze's great merits in the struggle for the liberation of Georgia from Kizilbash. Special attention was paid to the religious beliefs of Giorgi Saakadze and the national-religious aspects of offering his son Paata Saakadze as a sacrifice in 1625.
The speaker presented a photo collage from unique historical sources and archival materials.