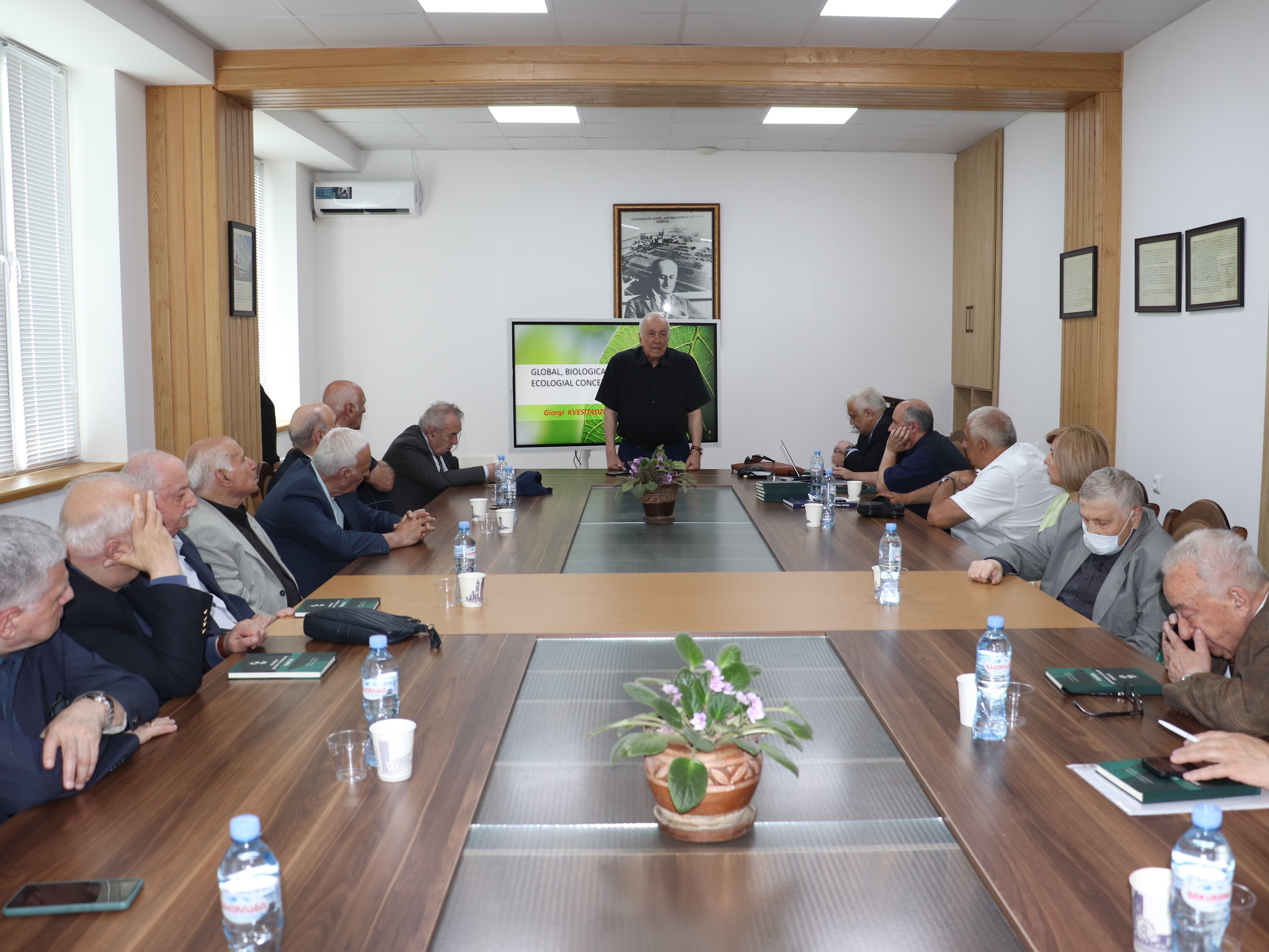 Presentation of Academician Giorgi Kvesitadze's Books
On June 9, 2023, the Technical University of Georgia organized presentation of the new works of Academician Giorgi Kvesitadze, General Adviser of the National Academy of Sciences of Georgia: "Ecological and Food Potential of the Earth" and "Homo sapiens and Technogenic Environment". The co-authors of the first paper are – R. Gakhokidze, E. Kvesitadze and G. Khatisashvili; the book "Homo sapiens and Technogenic Environment" co-authored by Academician Giorgi Kvesitadze and Alexander Potiomkin was published in Spain by UNI Madrid PIKO VALANDA Publishing House).
The first work describes how the habitat of practically all people on the planet has been impacted by environmental deterioration and related issues in the twenty-first century. New infectious diseases, the signs of global warming, the growth of megacities, the production and use of ever-increasing amounts of chemicals, an unprecedented rise in the number of toxic compounds in all ecological niches, the disappearance of agricultural plantations, and other factors have made maintaining the delicate balance of the environment a global issue. Especially noteworthy is the shortage of drinking water expected in the near future, which is already acutely felt by the majority of the planet's population.
The book is intended for specialists and students of chemistry, biology, agriculture, health and environmental protection. The monograph was printed with the financial support of the Shota Rustaveli National Science Foundation of Georgia. As for the second work, "Homo sapiens and the technogenic environment", it deals with the current ecological imbalance of the planet, which has been observed for the past 150 years. It is significant that the main factor polluting the ecology of the planet is unpredictable, technogenic and militant activities throughout the world. To avoid all this, in addition to the necessary actions, it is necessary to take a number of political decisions.