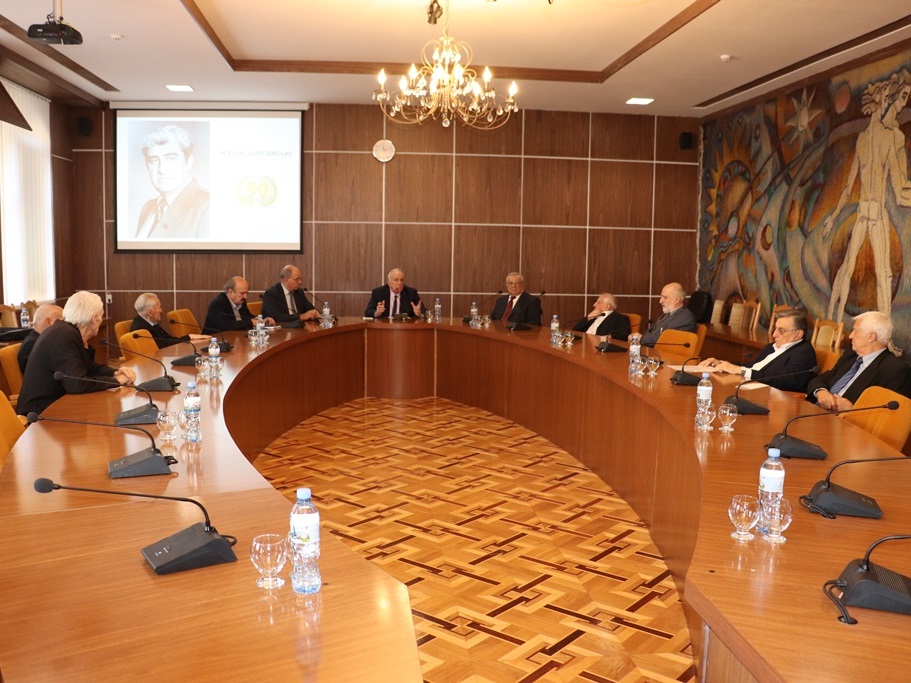 90th Anniversary of Academician Revaz Salukvadze's Birth
On 25 October 2019, a jubilee session dedicated to the 90th anniversary of birth of Revaz Salukvadze – an outstanding Georgian scientist and public figure, Doctor of Sciences, Professor, Academician of the Georgian Academy of Sciences, Honored Scientist of Georgian Science took place at the Academy.
The anniversary session was opened by the President of the Academy, Academician Giorgi Kvesitadze. A report on the life and work of honored Academician Revaz Salukvadze was delivered by the director of the Ilia Vekua Sukhumi Institute of Physics and Technology Guram Bokuchava. At the meeting, the academicians Nodar Tsintsadze, Levan Japaridze, Ramaz Khurodze, Corr.Member of the Academy Anzor Khelashvili, Professors Jemal Khubua, Anzor Heartbroken, Otar Jordania shared their memories. It can be said without exaggeration that Revaz Salukvadze undoubtedly occupies a special place in the glorious history of the Sukhumi Institute.