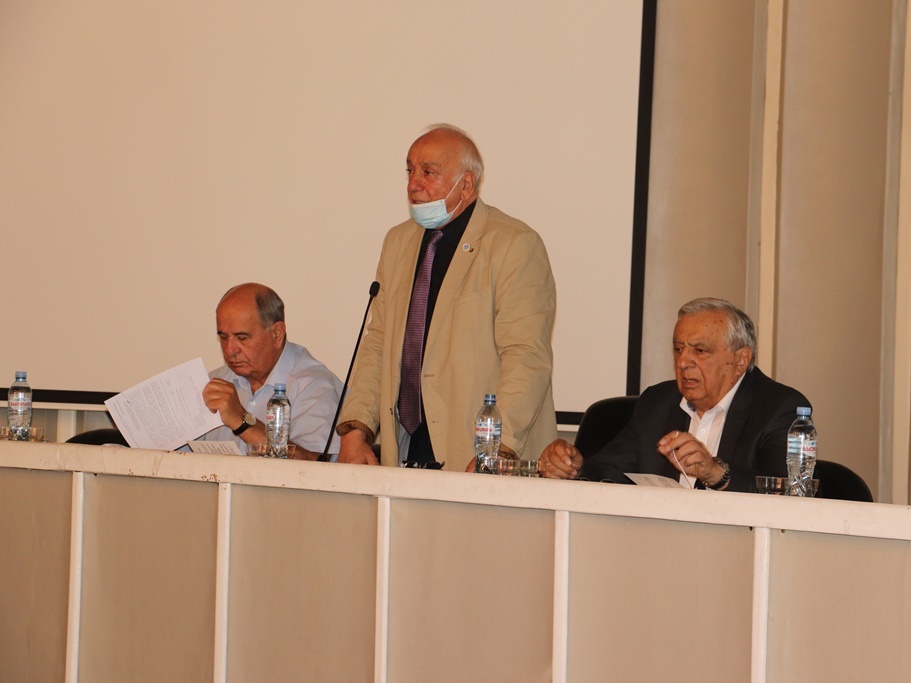 General Assembly of the Academy
On 15 July 2020, General Assembly of the Georgian National Academy of Sciences was held at the event hall of the Academy. The ceremony was opened by the President, Academician Giorgi Kvesitadze. The meeting was also chaired by the Vice-President, Academician Roin Metreveli and AcademicianSecretary Ramaz Khurodze. The main and important issue of the General Assembly was the election of the Academy members. For this purpose, a 16-member vote counting commission chaired by Academician Nodar Mitagvaria was specially selected.
Then elections were held by secret ballot, the result of which is as follows: Omar Gogiashvili (specialty "Philosophy, Political Science"); Mikheil Kakabadze (specialty "Geology"); Vano Papunidze (specialty "Forest Renewal and Ecology") and Konstantine Pitskhelauri (specialty "History, Archeology, Ethnology, Art History"). Academician Joni Khetsuriani was elected a member of the Presidium of the Academy. In addition, the head of the scientific and organizational department, Professor Goneli Arakhamia, presented the report of the Georgian National Academy of Sciences for 2019 which was unanimously approved.