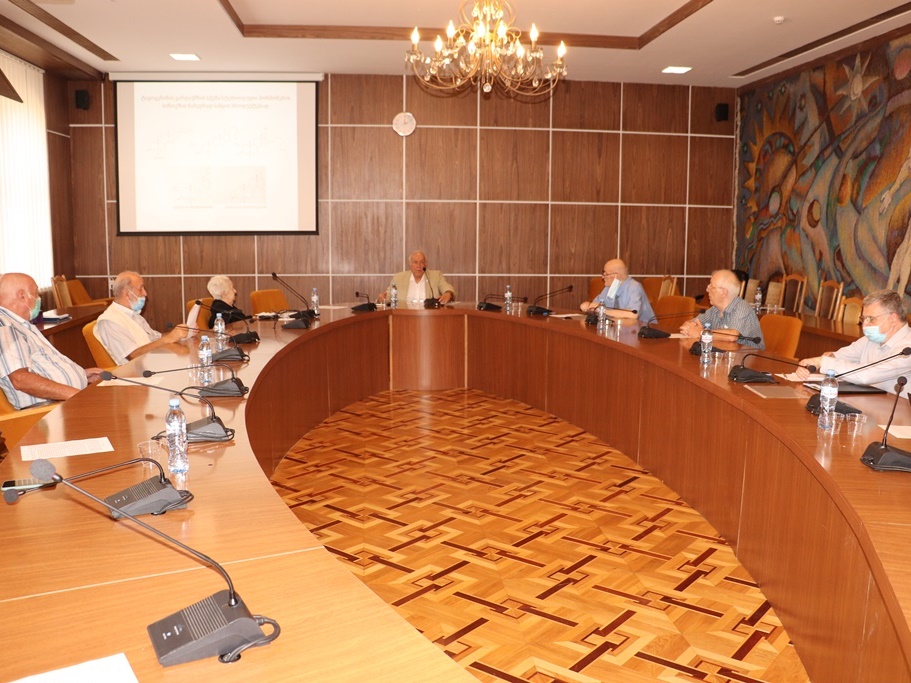 Meeting of the Center for Innovation and High Technology
On 18 September 2020, a meeting of the Center for Innovation and High Technologies discussed a report entitled "Steroidal Glycosides – Plant Growth Stimulators" presented by Academician Ether Kemertelidze. The speaker noted that I.Kutateladze Institute of Pharmacochemistry of the Tbilisi State Medical University provided the initial raw material for the synthesis of steroid hormonal preparations, the steroidal sapogenin – tigogenin, extracted from the leaves of the Yucca gloriosa which is cultivated on about 150 ha per hectare in the Shiraki field.
Yucca is a perennial, evergreen shrub that develops 1-3 flower stems, each of which up to 70 grams of flowers can be collected. The plant blooms for 20-25 days, then the flowers wither, fall off and remain shiny. It is from this waste that the effective growth and development stimulator Aleksin is created. It is highly soluble in water, biodegradable, harmless, amorphous brown powder, not characterized by genetic activity, rich in steroidal glycosides. Laboratory and field studies have shown that the treatment of cereals, legumes and seedlings with 0.001-0.005% aqueous solution of low concentrations of Aleksin, seed germination is accelerated. The growing season is shortened and ecologically clean, high-quality products are obtained.