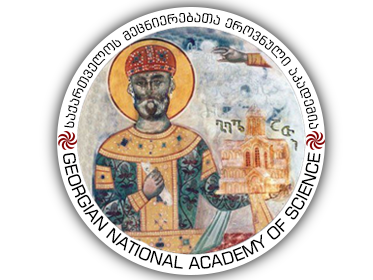 Meeting of the Commission for the Study of Current Problems of Medicine
On 6 December 2020, the eighth meeting of the Commission for the Study of Current Problems of Medicine in Georgia was held at the Presidium of the Georgian National Academy of Sciences. The meeting was held online and was attended by members of the commission, academicians, representatives of industry professional associations, experts in the field.
The meeting was opened by the chairman of the Commission, Professor Archil Chkhotua. He emphasized that the topical issue in modern medicine is the combat against multi-resistant microorganisms (bacteria, etc.). Phage therapy is a potential solution in the fight against this serious problem. It can be safely said that Georgia is one of the innovators and leaders in this field of medicine. The Institute of Bacteriophages, Microbiology and Virology, founded by a famous scientist, Professor Giorgi Eliava, has been operating in Georgia since the 1930s. This institute is unique in terms of the research and clinical activities.
The researchers of the Institute of Bacteriophages Nino Chanishvili and Lia Nadareishvili presented reported on the possible role of phage therapy in the treatment of infectious pathologies of various localization in humans. The speakers noted that the material accumulated as a result of the research indicates the need for further controlled clinical trials.