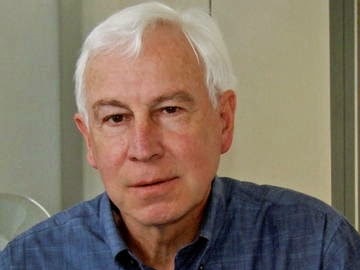 Professor Heinz Fähnrich – 80
Dear Mr. Heinz,
The Georgian National Academy of Sciences cordially congratulates you, a prominent German Kartvelologist and Caucasusologist, professor, foreign member of the Georgian National Academy of Sciences on the occasion of your 80th birthday.
Mr. Heinz, it is pleasant to note that you have been leading the Department of Caucasology, in particular, Kartvelology at the University of Jena for many years. Your scholarly interests are broad, covering almost all areas of Kartvelology. You have published several dozen monographs in German dedicated to the study of the history of Georgian literature, the history of Georgia, Georgian mythology, historical and cultural monuments of Georgia.
Your contribution to the study of Kartvelian and Caucasian languages ​​is highly valued. You are the author of "Grammar of new and old Georgian languages" written ​​in German, "Old Georgian-German Dictionary", "Georgian-German Dictionary of Linguistic Terms", "An Etymological Dictionary of Kartvelian Languages" created in co-authorship with Georgian scholar, prof. Z. Sarjveladze, which were repeatedly published in Georgian and German languages, as well as German translations and annotated editions of many Georgian literary monuments, etc.
Of particular significance are your publications: "An Etymological Dictionary of Kartvelian Languages", published by the famous Brill Publishing House (Leiden, Boston, 2007); "Kartvelian Languages" (Wiesbaden, 2008) and "The History of Georgia from ancient times to the present day" (Leiden, Boston, 2010).
Mr. Heinz, you are a founder and an editor-in-chief of the Kartvelological journal "Georgica" for many years, which is currently the only Kartvelological journal published abroad.
Your multifaceted work to promote the Georgian language and culture in Germany deserves attention.
It is quite natural that for the first time it was you who were awarded the Ivane Javakhishvili International Scientific Prize in Kartvelology at the Ivane Javakhishvili Tbilisi State University.
Mr. Heinz, Georgian National Academy of Sciences, together with the grateful Georgian people, once again congratulates you on your glorious 80th anniversary and wishes you good health, longevity, personal and creative success.
President of the Georgian National Academy of Sciences
Academician Giorgi Kvesitadze