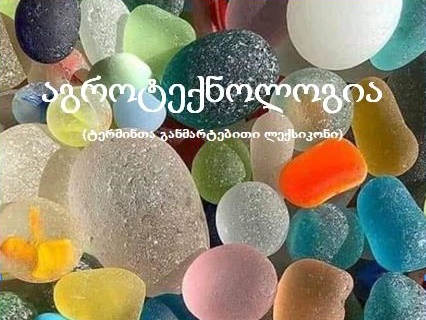 Explanatory Dictionary of Agro-Technological Terms
Academician of the Georgian National Academy of Sciences Avtandil Korakhashvili has prepared and published abroad an Explanatory Dictionary of Agricultural Technology in the Georgian language, co-authored by Doctors of Science Aleksandre Megrelidze and Givi Tsilosani.
The 452-page dictionary provides definitions of the terms in agronomy, engineering, agrochemistry, soil and plant protection and their synonyms. The editors of the dictionary are: Academician of the Academy of Agricultural Sciences of Georgia Zaur Chankseliani, Doctor of Agricultural Sciences Shakro Kanchaveli and Doctor of Agricultural Sciences Giorgi Gambashidze.
The dictionary was published by "Nauchtekhlitizdat" in Moscow, 2020.