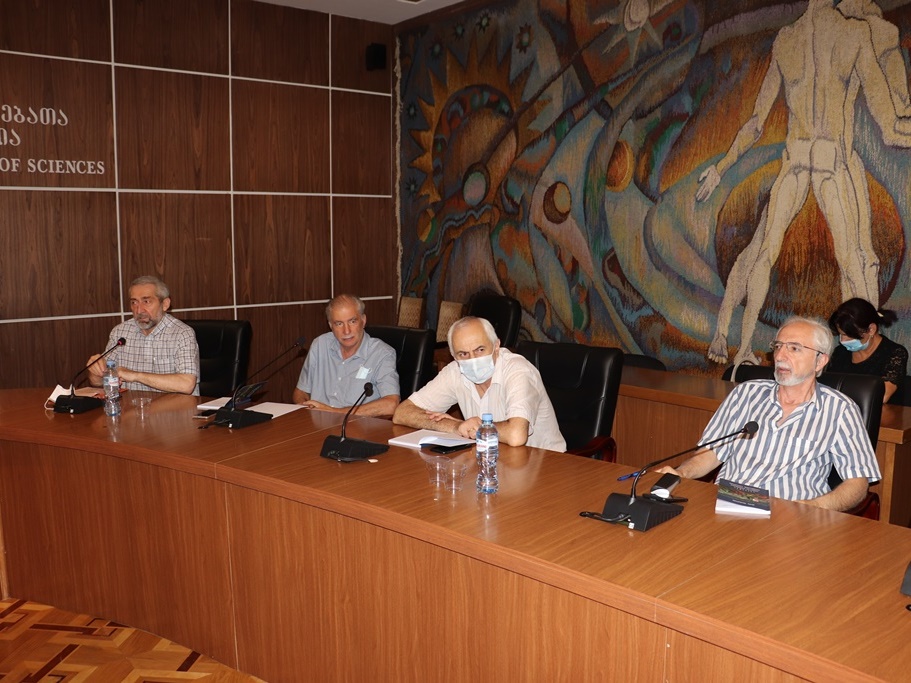 Meeting of the Commission for Complex Study of Highland Issues in Georgia
The regular meeting of the Commission for the Complex Study of Highland Issues in Georgia was held at the Georgian National Academy of Sciences. The issues of the acquaintance with the advanced European experience of socio-economic development of high mountain regions were discussed. The chairman of the Commission, academician Avtandil Arabuli, opened the meeting and summed up the work of the last half of the year. He also informed the participants about the schedule of the conference devoted to the issues of protecting cultural heritage in the regions which will be held in the fall. Prof. Koba Arabuli presented the report "European Mountain Development Policy – Experience and Challenges". He presented in detail the legislative framework and long-term experience of the advanced countries of the European Union. The equally successful and at the same time completely different approaches of Switzerland and Austria were especially carefully compared. Particular attention was paid to the aspects of resource management, tourism, culture and ecology in the politics of developed countries.
The representatives of the Ministry of Regional Administration and Infrastructure of Georgia – Deputy Minister Mzia Giorgobiani and Head of the Department Giorgi Dididze, as well as members of the Commission took part in the discussion.