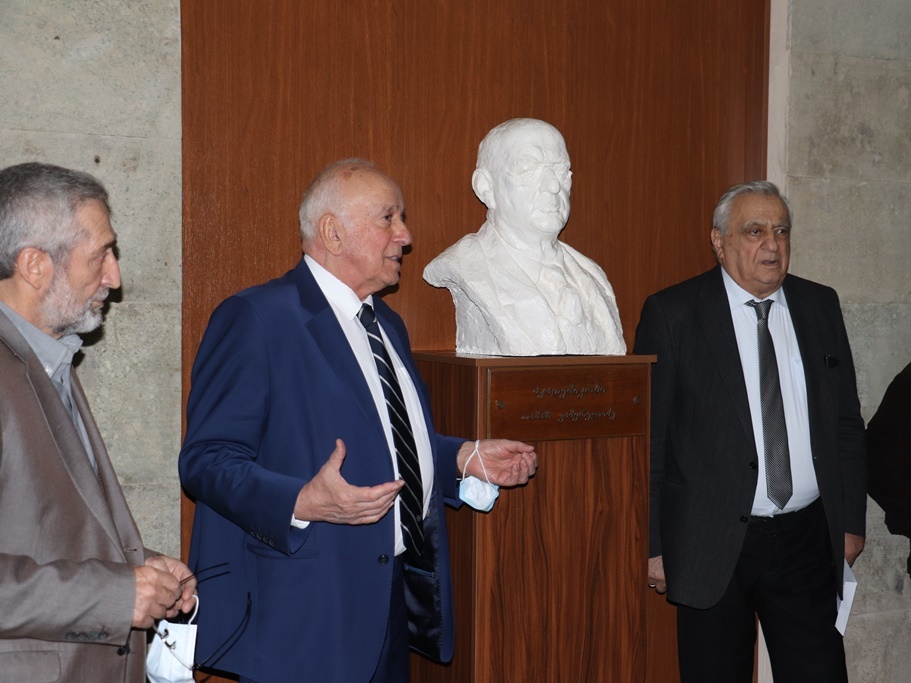 Opening Ceremony of the Bust of Academician Tamaz Gamkrelidze
On 23 October 2021, Academician Tamaz Gamkrelidze would have turned 92 years old. This date was timed to coincide with the unveiling of the bust of Tamaz Gamkrelidze in the hall of the Rustaveli Committee on the second floor of the Academy. The bust, created by the famous sculptor academician Merab Merabishvili, is cast from plaster. The event was opened by academician, vice-president of the Academy Roin Metreveli.
 Tamaz Gamkrelidze brought Georgian linguistics to the international arena. His international authority and connections have been an important reference point for the new generation of Georgian scientists and will remain so in the future. Among the many merits of Tamaz Gamkrelidze is that the Tbilisi State University was named after Ivane Javakhishvili.Tamaz Gamkrelidze was the president of the Academy of Sciences for several years, and then the honorary president; Chairman of the Rustaveli Committee. The Academy of Sciences established the Prize named after Academician Tamaz Gamkrelidze in the field of linguistics, and also decided that another Kartovelological congress will be dedicated to his memory.